How to Minimize the Tax Bite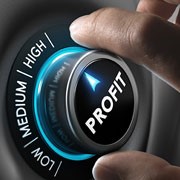 Come join us for a presentation regarding structuring your transaction to keep Uncle Sam at bay.
We will discuss the following:
Tax aspects of selling stock versus selling assets

How these options impact C-Corporations, S-Corporations and their owners

We'll also cover the buy side of transactions, including

the opportunities to reduce taxes no matter which side of the transaction you're on.
This is a purely educational event, no sales pitch.
Hope you can join us!