A man registers online for a fantasy football league, unaware of a shock ahead.
The site requires him to create a user ID and password, so he uses the one he always uses: his email address for his user ID and his birth date followed by his initials (lower-case) for his password. After registering, he logs in, pays the registration fee with a credit card, and starts playing.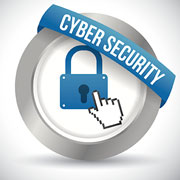 Weeks later, his credit card statement arrives and he gets a big shock. It shows multiple charges that he didn't make. A computer hacker easily figured out his password for the football site, used it to steal his credit card information and from there it was a simple matter to run up a series of fraudulent charges. None of them were large enough to attract attention from the card issuer, and the merchants were all online, so the locations didn't arouse suspicion.
This isn't a rare experience. According to a report from the White House in February 2018, "malicious cyber activity cost the U.S. economy between $57 billion and $109 billion in 2016." An earlier report by the National Association of Insurance Commissioners showed that in 2015, more than two data breaches a day occurred, exposing more than 150 million records, and more than one-third involved hacking.
These statistics show that data thefts are easy and getting easier. Everyone who goes online should assume that the criminals are gunning for them. However, individuals can take the following 11 steps to reduce their chances of becoming victims:
Set stern privacy settings on all laptops, desktops, phones and tablets. Use complicated passwords. Keep in mind, hackers can figure out such details as your middle name. They may not be able to figure out your favorite dessert with punctuation characters sprinkled in it. Passphrases are great option, Hackers would have a hard time guessing Ihate2eatApples@lunch for example. Change your password every few months. A password manager application is a great option if you have many passwords.


Use 2-Factor Authentication (2FA) everywhere it is offered. This feature will better protect your accounts even if your password is compromised because the hackers would also need access to your mobile device to access your account.


Do not give out your password to anyone. Assume that anyone calling you and asking you to verify your account information is a hacker. You can call that company back directly from numbers you have or can find online (not one provided by the caller).


Ignore unsolicited requests for your information from emails or websites.


Don't download anything from a website you don't know and trust.


Weigh the risks of sharing personal information on social media. Generally, it's better to err on the side of sharing too little.


Don't overlook the vulnerability of exciting new technologies in cars and home appliances. Any computerized device can be hacked, so you should consider whether the convenience these technologies offer outweighs the risks.


Investigate the fraud protections your banks and credit card companies offer. Keep the phone numbers for reporting fraudulent activity handy.


Find out if your state lets consumers place security freezes on their credit information at no cost. Even if there's a cost it's generally quite low. This prevents people from opening credit accounts in your name.


Learn the insurance options available. Some insurers bundle identity fraud coverage with homeowners and auto policies. Talk to an agent about what the insurance does and doesn't cover.


Check your credit reports. The three major credit reporting agencies — Experian, TransUnion and Equifax — provide one free credit report each year to consumers. Review them for unfamiliar activity. Many credit card companies offer credit monitoring services either free or for a small fee. These services actively notify you of all changes to your credit history.
The best piece of advice might be: Don't assume you're safe on the Internet. Cyber criminals are constantly looking for ways around security measures. While safety precautions won't eliminate threats entirely, they can greatly reduce it.