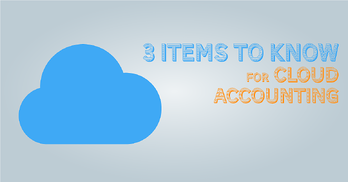 At the 2014 Scaling New Heights conference in San Antonio, Brad Smith, CEO of Intuit, spoke at length about QuickBooks Online and the future of accounting data and processes. His vision, along with that of other industry leaders, is a future where the majority of businesses have cloud-based accounting technologies in place. With major accounting software systems such as QuickBooks, Xero and Freshbooks already marching to the cloud, business owners have a lot of considerations to make before moving their financial data to the cloud.
1. Data Security
Whether you're using QuickBooks on your local desktop or hosted in a secure server environment, chances are you've already put a lot of thought into data security. Just as you reviewed your data center, secure access and encryption modes, online accounting software needs to be held to the same standards.
Online accounting software hosted in the cloud is still your property, and given recent data security breaches at retail giant Home Depot, you'll be responsible for damages if your data center's security fails. You can never be too careful about the security measures in place. Helpful questions to ask include:
Does the product have a password-protected login with firewall protection and 128-bit secure sockets layer (SSL) Certificate of Authority? This is the system in place at the world's largest financial institution and the level of security your data needs.

Are there automated backup procedures in place so your data is never lost?

What access controls are available? You should be able to determine who has access to your data and be able to grant or revoke access at any time.

Does the physical data center location secure server rooms with security teams, cameras and controlled access?

Is your company information protected as a client? Make sure your name is left off any third party marketing lists.
2. Access to Financial Data
One of the strongest selling points to cloud-based accounting software is real-time access to data. However, unless you have the right elements in place, you may not be able to really take advantage of it. If you're considering a move to the cloud, be realistic about the following items to determine whether you can really make the most of cloud accounting.
Where will you actually need to access your data? If you only plan on working from your local office computer, cloud software may not make much of a difference to you.
What devices will you use? Top online accounting software should be accessible on all iOS and Android mobile devices, either by app or Internet browser.
Do you actually know how to use the dashboards available? If you're not currently making the most of your accounting software, nothing about a move to the cloud will change that.
Does moving your accounting data to the cloud make it available in real-time to other relevant parties such as a remote owner/investor or your accountant?

This access may be reason enough to consider the move.
3. Exit Strategy
It is important to consider the possibility that you may want to end your relationship with a cloud based provided at some future time, whether it is to move to a new vendor or because your requirements have changed. You will want to investigate how you would move away from the cloud-based solution and make some estimates of the costs to do so. If you don't find a reasonable exit strategy, you may want to consider another option.
Brad Smith's announcement at Scaling New Heights set a road map for helping businesses transition to the cloud quickly. As a business owner, you need to consider which options are a benefit to your business and make sure you have the right team in place to manage and support your systems, no matter where they're hosted.
---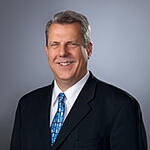 Craig Wilson, MBA, is a partner of Milam, Knecht & Warner, LLP. He consults on a wide variety of information systems situations, including developing the "Computing Strategy" for many of our clients.

LinkedIn Profile