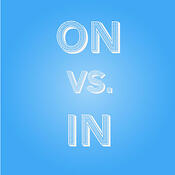 The other day, I had an interesting conversation with one of our firm partners, Rex Ours. Rex and I were discussing potential new candidates for our Tax Manager opening. During the first round phone interview with the partner, one candidate stated his salary expectation which was substantially higher than what we were originally thinking for that position. The natural question was, are we willing to pay that much? Rex answered, "Yes . . .
if this candidate can take on a significant amount of work, then the firm partners can put more time into building the practice." In 2013 we experienced some substantial growth, and the partners are all running at full steam. Unfortunately, that has also meant that certain marketing and sales activities have lost attention.
This discussion with Rex reminded me of some principles I had read in a great business book, The E-Myth Revisited by Michael E. Gerber. I came across this book by a recommendation from Josh James, Founder of Omniture (sold to Adobe) and current Founder & CEO of Domo. I met him after a BYU alumni event where he was a speaker, and I asked him for some advice for going big – to create not just a small business, but to make something large like he has done twice now. He said to start by reading The E-Myth Revisited.
Working On vs. In
The basic premise in The E-Myth is that, more often than not, business owners get caught up working in their business when they should be working on their business. Mr. Gerber states that small and medium sized business owners tend to get trapped by seeing their business as a one-off operation. This, normally, does not lend itself well to the businesses being sold or even the business withstanding vacations by the owner. This leads to burnt out business owners that can never leave work, and businesses that just putter along.
Instead, business owners should create and organize their business in such a way that it can be systematically repeated, such as seen in a franchise model. This does not necessarily mean that the businesses will franchise out but by doing so, they will create a business with far more value and stability than a one-off shop.
Mr. Gerber says that this transition starts by defining what kind of life you want to lead. What do you want your life to look like when completed? From there, you must decide where your business needs to be in order to accomplish your life goals. Then create and execute the plans so that your business can enable you to reach your goals. The beginning of the year is a perfect time to refocus and realign.
Questions To Ask
So where is your business? Is your business the one-off shop that practically shuts down when you take a day off for a round of golf, or do you have each of your roles documented so well that everyone knows what they are doing and how their success is measured?
If you haven't read The E-Myth Revisited, I highly recommend it. Get it on tape and enjoy it during your next delightful traffic jam. Or the next time you visit us, ask one of us to borrow a copy! As for us here at Milam, Knecht & Warner, we just filled our tax manager position (look for a future blog post introducing her) and are getting our partners more freedom to better service our clients and to continue to work on the business and not just in the business.
"Your primary aim is the vision necessary to bring your business to life and your life to your business."
— Michael Gerber
---
| | |
| --- | --- |
| | Hector Olguin is the Marketing Manager at Milam, Knecht & Warner, LLP. When he is not thinking about marketing, he is planning his next travel adventure with his wife and two rambunctious boys. |