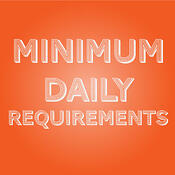 After your morning cup of coffee and your stop at the PO Box, you drop off your kids at school and give her the last of your cash (5 bucks), and you arrive at your office. Whew, it's 9:30am already!
It's time to check on the office staff and the warehouse before you actually make it to your office and login to check vitals. Here is where the magic happens, right??? At least that is what you were told in MBA School.
Here is what the A.S.G (Accounting Surgeon General) recommends as your Minimum Daily Requirement. Let me walk you through it just in case you have any questions.
Check your email

Check your snail mail

Check your banking balance and balance sheet

Run your Accounts Receivable Aging Report

Look over your Accounts Payable Aging Report

Run an income statement

Look at your balance sheet

Look at your open orders list and push production
Email & Mail
As you're answering e-mails, open your snail mail. Your staff may have already opened and stamped it accordingly...shuffle and assign to staff accordingly.

Banking Balance
Now let's check the online banking balance. You have online banking, right? If not, you should, as you are wasting valuable time and money. How does that balance jive (compare) with the book balance on your balance sheet?

A\R Report
Who owes me money? Run your Accounts Receivable Aging Report (A\R). This is a great snap shot of who owes you and how many days they have owed it. If you see customers in 30+ day columns, it's time to get your billing staff on the horn to make some calls (this could be you as well).

A\P Report
Who do I owe? Much like the A\R report, there is the Accounts Payable Aging Report (A\P). This lets you know whom you owe money and when it is due. Use the A\R and A\P reports to help manage your cash-flow.

Income Statement
Now, let's run an Income Statement (e.g. Profit & Loss). Most of you know exactly what this is. You want to run it for the month, for the quarter, for the year, and if you have flexible accounting software, a month-by-month report. This can be very powerful in determining potential problems in your business. Look for irregularities in comparison to prior months, quarters, etc. Look for what you were expecting on this report. If it's not there, go find it!

Balance Sheet
Take a look at the infamous Balance Sheet. All your assets and liabilities are here. Do they look right? Are there negative balances? Maybe there should be. Does your line of credit (LOC) balance agree to your LOC statement? Do you have non-trade receivables that need collecting? If so, let's go get it. It's your money!

Open Orders List
Now let's look at the open orders list and what you can do to get those fulfilled as soon as possible, so you can get it billed and collected. Spend some time in the warehouse pushing production. This will also help cash-flow.
The above is recommended by ASG and not the FDA for a 2,000 calorie diet, whatever that really is. But at the very least, please go through the above steps daily and/or weekly to help make sure your business is running as smoothly as possible. If you need help in setting up the process, or if you have any questions about how to do any of these tasks or how any of these things work, give us a call or send me an email. That's what we are here for!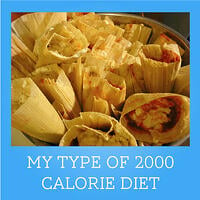 ---

Hector Olguin is the Marketing Manager at Milam, Knecht & Warner, LLP. When he is not thinking about marketing, he is planning his next travel adventure with his wife and two rambunctious boys.