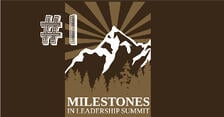 We had a great day last week at the Milestones in Leadership Summit at the Ritz-Carlton Laguna Nigel. It was wonderful to see some of our clients and to meet some new people.
Our speaker Jeff Hagett from the Ritz-Carlton Leadership Center gave a great training on creating a culture of outstanding customer service. Throughout the event, there was hardly a moment that we were not jotting down ideas and information from the presentation.

For those who attended and those who couldn't make it, here is our recap and our key takeaways from the event. Our hope is that this will help you remember some key points if you attended (there was a lot to take in!), and if you were not able to attend, we hope this will help spark discussion and improvement in customer service in your company.

After putting our notes together, we saw it was a lot of material. For ease of reading, we are going to break up our notes into two articles that will be publish today and tomorrow.

Start with Great Employees
Great customer service starts with great employees. Mr. Hagett explained the Five Employee Points Ritz-Carlton uses to hire engaged employees and keep them engaged.
Commitment to Talent

Orientation

Daily Lineup & Training

Operational Certification on Day 21

Anniversary Day 365

1. Commitment to Talent
Understand the cost of recruiting, hiring, and training a new employee for your firm. With that understanding, create a selection process that is appropriate for that type of investment.

Takeaway 1: Commit yourself to having a hiring process that helps you find candidates that understand and share your company values. Mr. Hagett didn't go over their specific candidate selection process other than to state that they use an external recruiter to source candidates and then hold multiple in-house interviews. There are various recruiting and interviewing models that can work. Just make sure you are looking for cultural fit and not just technical compentancy.
Takeaway 2: Plan ahead to avoid hiring out of desperation

2. Orientation
All employees have two days of orientation before they start their regular work. This is to properly explain the company values and expectations to the new employees.
Takeaway 3: Reevaluate your current new employee orientation program. Is it ensuring the success of new hires? Does it clearly explain your company values?

3. Daily Lineup & Training
At the beginning of each shift, every department holds a daily lineup. I will go over that in more detail below. Each new employee also has a designated job coach to help the new employee learn their specific tasks. Day 0-60 is considered the training period.

The Daily Lineup
At the beginning of each shift, every department holds a daily lineup. In this 10-15 minutes meeting, each department:
1. Reviews a company theme/value,
2. Shares a "wow" story they experienced helping customer have a memorial experience, and
3. Reviews property specific information.
This helps to continually realign the team with the company values, share success for team morale, and provide the team with the information they need to better assist customers.

Takeaway 4: Evaluate your new employee training and current staff training. Are your training programs producing the consistent results you are looking for?
Takeaway 5: What process do you have in place to continually remind/build on your company values, share success, and share critical information? While a daily lineup probably may not be right for you, consider holding it once or a few times a week.

4. Operational Certification on Day 21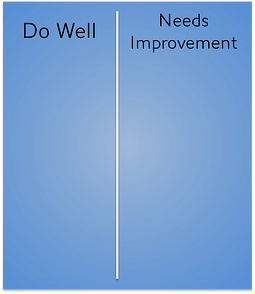 On day 21, new employees have a special meeting with supervisors to review duties and processes and for management to get feedback from the employee. The employee feedback comes in the form of a simple exercise that I'll call the Do Well/Needs Improvement exercise.

For this exercise, a sheet of paper/white board/poster board is divided into two columns. One column is titled Do Well and the other column is Needs Improvement. The employee then provides feedback on what he believes the company is doing well and what needs improvement.
Takeaway 6: Evaluate how you are encouraging employee feedback, and set goals to improve.
5. Anniversary Day 365
On their one-year anniversary, there is another meeting similar to the Day 21 meeting but more in a congratulatory manner and another feedback session using the Do Well/Needs Improvement feedback exercise.
These steps have helped the Ritz-Carlton to maintain a 20% first year employee turnover rate compared to the industry average of about 70%+.

4 Reasons Customers Leave Businesses
9% - Competition

10% - Other reasons (move, death, etc.)

14% - Product dissatisfaction

67% - Attitude of indifference on the part of a company employee
Source: American Society of Quality
Takeaway 7: The business owners have the most control over #4. What are you doing to address it?

Employee Recognition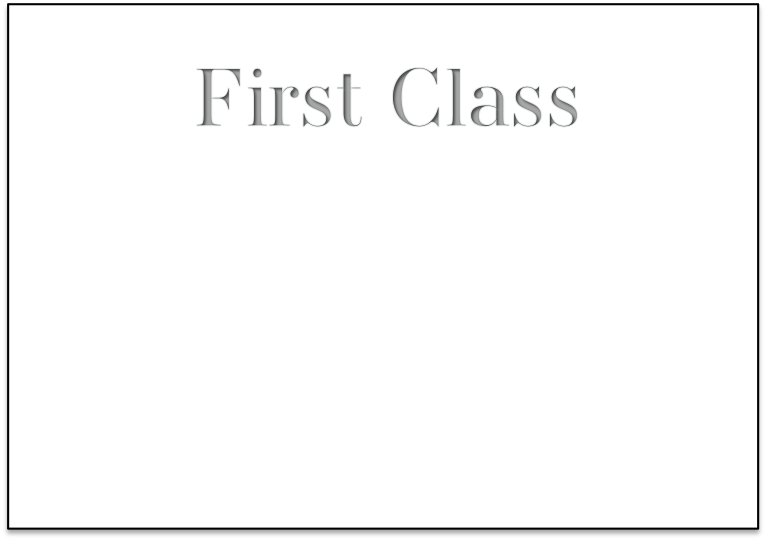 Mr. Hagett also talked about the first class cards for employee recognition. Through these thank you cards, employees can recognize other teammates for outstanding service they have provided. These internal thank you cards do not have any monetary/reward value. It is just a pure thank you for doing a great job. In the Ritz-Carlton culture, this is very motivating for the employees.
Takeaway 8: What program do you have in place for employee recognition? Do you know how your employees would like to be recognized?



Empowered Employees
Ritz-Carlton employees are empowered to spend $2K per guest per day to make things right. It is this type of empowerment that allows all employees to take control of the situation and fix it. It also shows to the employee the trust and confidence the company has in them to do the right thing.
Takeaway 9: Evaluate if your employees are empowered to solve customer's problems. Investigate the type of customer service situations employees are faced with and create a system where the situation can be remedied with minimal redirection to other employees.
Each time you redirect a complaint, it increases the cost.
It was a full day of learning, and we are happy we could share it with you. Stop by tomorrow to see part 2 of our recap. We will talk about the Ritz-Carlton credo, motto, their key service principles and more.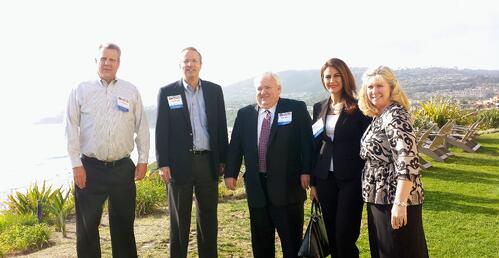 If we missed anything or if you have questions, please comment below or contact us
---

Hector Olguin is the marketing manager at Milam, Knecht & Warner, LLP. When he is not thinking about marketing, he is planning his next travel adventure with his wife and two rambunctious boys.

www.linkedin.com/in/hectorolguin/