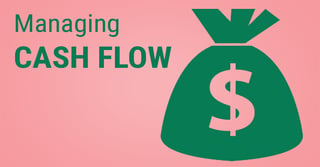 Managing cash flow is one of the biggest challenges involved in running a small business. Thankfully, there are a few secrets you can use to keep the dollars flowing.
Take a look at these tips to help your cash flow situation.
Set Targets and Monitor Cash Flow
The biggest secret to improving cash flow is to monitor it constantly. If you don't have time to track your business's cash flow yourself, train an employee to keep a close eye on the daily ingoings and outgoings to ensure there is always some cash in your account. It's a good idea to set an amount of cash that you intend to keep in your account at all times, so your designated employee can alert you immediately if your cash flow drops below this target.
Invoice Quickly
The sooner you invoice customers, the sooner they can pay you. Issue invoices as soon as you have delivered goods or completed work for the client. If an invoice arrives when the service you provided is still fresh in the client's mind, there's a good chance they'll pay quickly.
Encourage Early Payment
Another way to encourage clients to pay quickly is to offer a discount for immediate payment. A less friendly but also effective approach is to issue penalties for late payment. Many companies successfully use both strategies to protect their cash flow.
Sell to Existing Customers
Increasing sales is an obvious way to bring more money into your business. However, the cost of bringing in a new customer can be high, which could push your account further into the red in the short term. A less expensive method of making a few quick sales is to focus on your existing customer base. Why not send out an email letting them know about your latest deals and discounts to see if you can tempt any of them to make a repeat purchase?
These are just a few of the tips you can use to find hidden dollars in your small business. Why not try them out to see whether you can improve cash flow?
We are available to assist you with maximizing your cash flow, and finding the hidden dollars in your business by providing you with an in-depth consultation, or acting as a sounding board during any and all phases of running your business.
If you have any questions about this please contact us or comment below.
---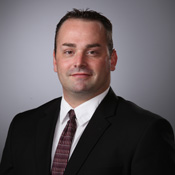 Robert Hicks, Controller
Robert@WeAddValue.com